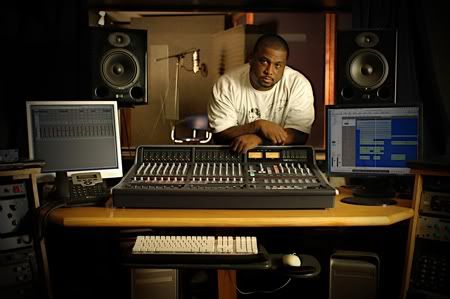 As an unofficial ambassador for Chicago's influential House music scene, Terry Hunter has been out in clubs around the world DJ'ing for over 15 years. He's also been keeping very busy as a remix artist working with the likes of Mary J Blige and Masters at Work. On Friday 29th January he'll be spinning at Paris'
Djoon
club and live on
Awdio.com
. Djoon got him to give a quick interview before he takes to the decks.
Read more
Djoon: Tell us about your first encounter with House music
Terry Hunter: I must have been about 11 years old when I went to a party on the beach in Chicago with Frankie Knuckles and other well known DJs… I couldn't believe it, how did they mix all those tracks as though there was only one… From that moment on, I was addicted.
D: The 5 Beats have asked you to prepare an early NYC Detroit/ early Chicago set, does this have any meaning to you?
TH: Absolutely, as this when house had its big moment. I was a fan of this music and I built my career as DJ –Producer playing and making this music. So it's a night not to be missed.
D: You're also very active on the Hip-Hop scene with the Violator All Star DJs etc. Is this a change in your music or just another side of Terry Hunter?
TH: I would say both, I love all music as long as they are made with the soul…I've always been a big fan of Hip-Hop…I love sould and funk and of course disco, R 'n' B, rock…Some people imagine that I only listen to house.
D: How do you perceive today's house music scene?
TH: I enjoy the tracks coming out at the moment…All these sounds coming out of Africa and producers close to my style. I would like it if artists took the time to produce more…This music should span out to other countries as the lack of record sales isn't good for the scene.
D: What do you listen to these days?
TH Lots of rare grooves, hip hop, R 'n'B and house. I'm simply trying to find inspiration for 2010 to bring my music to another level. It's important to keep going out and to discover new things to incorporate in our work.
D: What are your resolutions for 2010?
TH: To finish my solo album which will be composed of all styles of music, which I'm very proud of, and the summer hit 'Jus Music On Rosehip' on EMI.
TERRY HUNTER
"New Ubiquity Coming Soon"
Violator All-Star DJ's (V.P)